Beaujolais Party 2021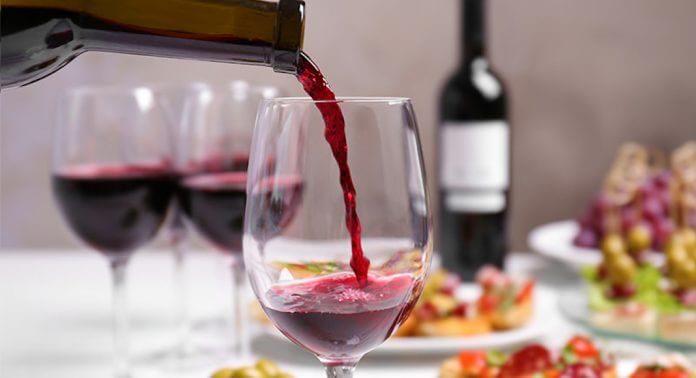 19th Nov. 2021
19h00
The Seasons
(MUST training restaurant)

MOP300 (AF & FMCC members)
MOP350 (Non-members)
BOOK NOW ! BOOK NOW !
French Buffet and FREE FLOW Beaujolais Nouveau 2021!
Alliance Francaise de Macao is thrilled to celebrate together the world's most popular French wine.
Join us and enjoy a festive night with a French open buffet and an unlimited free flow of Beaujolais Nouveau!

MENU 餐單
__
各式沙律菜
SEASONAL BOUTIQUE GREENS AND CRUDITÉS
蟹爪菜,牛油生菜,紅毛菜,雜錦沙律菜
Yellow Frisse, Butter Lettuce, Lollo Rosso, Mesclun Mix
各式醬汁 香醋醬,千島醬
Dressings and Emulsions: Balsimico Dressing, Thousand Island

__
精選麵包
BREAD STATION
普瓦蘭麵包,農夫麵包,法式長麵包
Pain Poilane, Country Bread, Baguette
__
前菜沙律
APPETIZERS AND SALADS
蘋果雞肉沙律
Roasted Chicken with Green Apple Salad
皮埃蒙特沙律
Piemontaise Salad
燒南瓜松子沙律
Grilled Pumpkin and Pine Nut Salad
鮮蔬通粉沙律
Vegetables and Pasta Salad
香烤薯仔番茄沙律
Roasted Potatoes with Tomato Salad

__
冷盤
SELECTION OF COLD CUTS
香腸,法式豬肉腸,巴約訥火腿、法式煙肉,法式凍肉酥
Saucissons, Rosette, Jambon de Bayonne Countryside Paté, Paté en Croute

__
芝士
SELECTION OF CHEESES
莫城布里芝士,聖內泰爾軟質洗皮芝士,昂貝爾芝士,伊拉堤芝士,聖摩爾芝士
Brie de Meaux, St Nectaire, Fourme D'Ambert, Ossau Iraty, St Maure
__
熱盤
HOT STATION
香草烤雞
'Poulet Roti', Grilled Chicken, French Fries
鱼柳配小番茄及洋葱
Pan Seared Fish Fillet with Cherry Tomato and Onions
蘑菇意粉
Mushroom Pasta
鮮炒時蔬
Sauteed Vegetables
季節特色炒飯
The Seasons Signature Fried Rice

__
燒烤
BARBECUE STATION
直布羅陀腸,梅格茲香腸,圖盧茲香腸,豬血腸
Chipolatas, Merguez, Toulouse Sausage, Boudin Noir
雜錦蔬菜
Vegetables Selection
__
甜品
DESSERT
雜果糖水
Mix of Fruits Cocktail
甘筍蛋糕
Carrot Cake
香蕉蛋糕
Banana Cake
法式焦糖燉蛋
Crème Brulée
麵包布丁
Bread and Butter Pudding
歌劇院蛋糕
Opera Cake
檸檬蛋白蛋糕
Lemon Meringue Cake
__
飲品
BEVERAGE
橙汁,咖啡,荼,超级波克啤酒(330ml)
Orange Juice, Coffee, Tea, Super Bock Beer (330ml)

Beaujolais Nouveau: the world's most popular wine!
We are importing Beaujolais Nouveau straight from France for this event!
Beaujolais nouveau is a "vin de primeur", a red wine made from Gamay grapes born in the region south of Burgundy, it is produced and bottled only a few weeks after harvest and is meant to be consumed immediately, not aged.
Released only once a year, French law forbids this light and fruity wine to be distributed before 12:01am, on the third Thursday of November each year.
Book your ticket on this page, and pay at the door.
Contact us by phone for any further details.
---