Adult Courses
The teaching approach of Alliance Française is based on French immersion, a curriculum designed around constructive dialogues with a qualified teacher in "teaching French as foreign language". Our programs aim to develop and enhance both spoken and written French.
We follow the European frameworks for languages (CEFR), which is globally recognized as a guideline for the different levels of language learning.
A regular term includes 32 hours of learning, over 8 weeks. These courses can be combined with Thematic or Private classes to strengthen specific skills.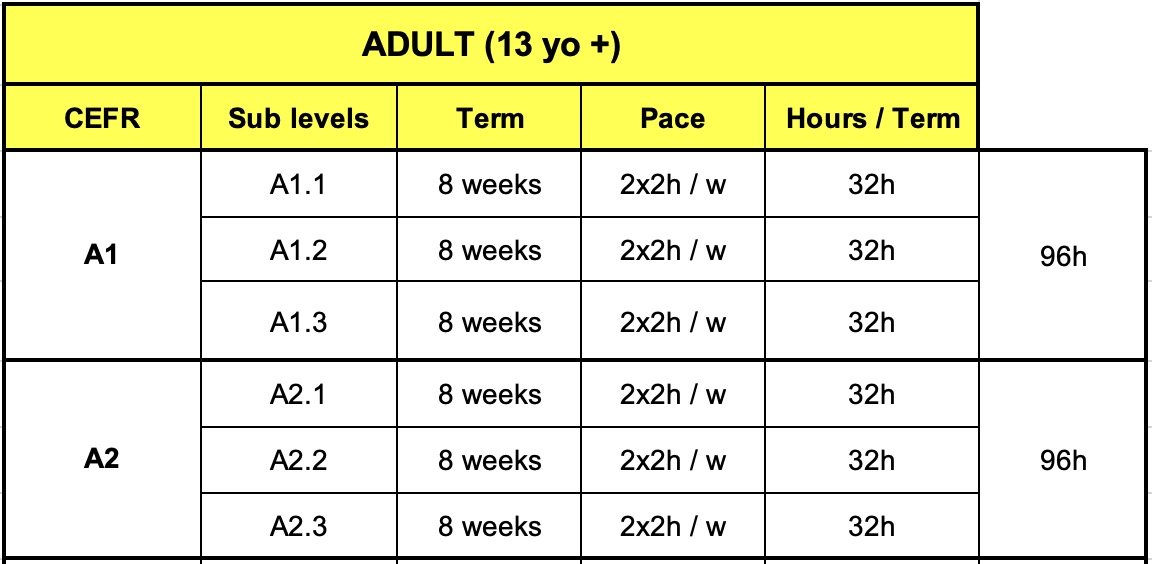 Autumn term runs
from September 4th to November 3rd.

CONTACT US CONTACT US
SCHEDULE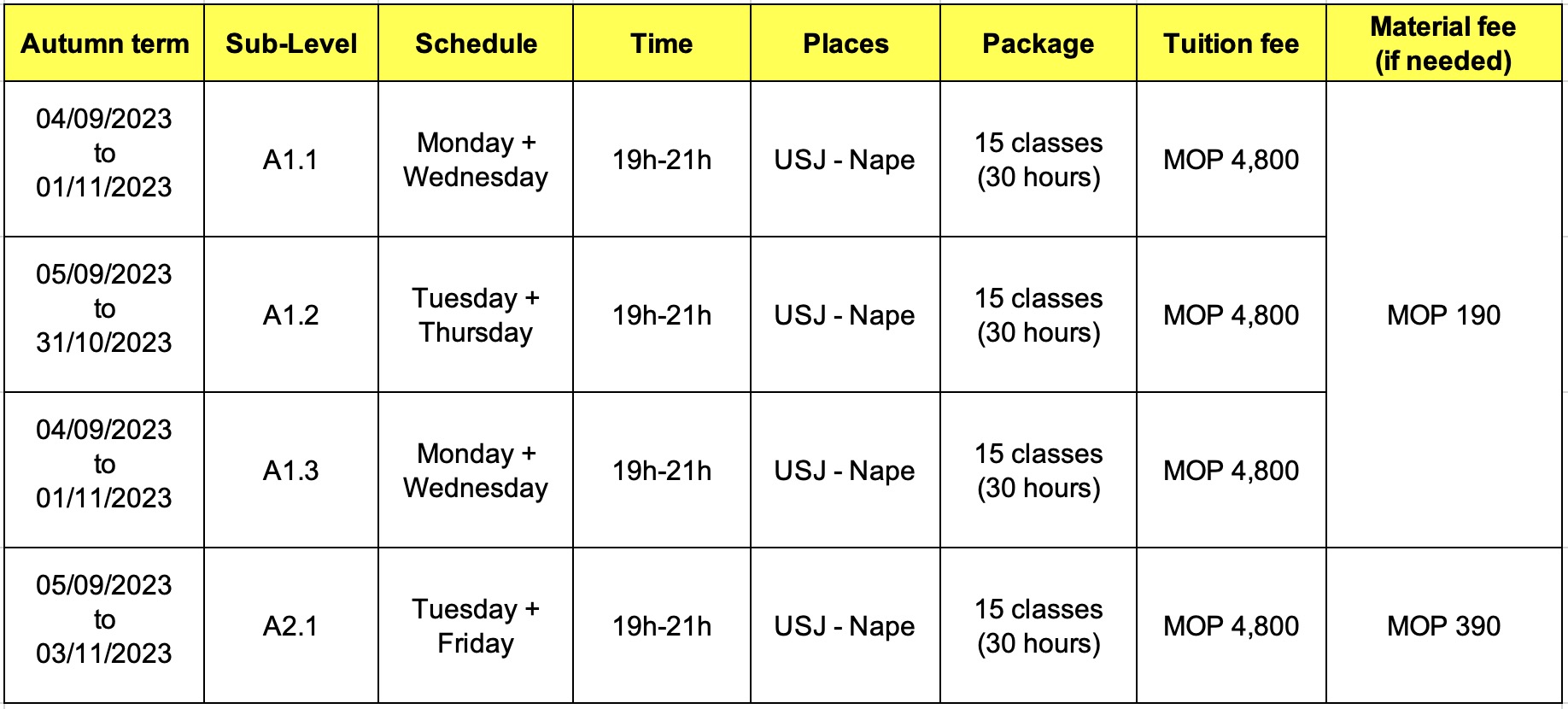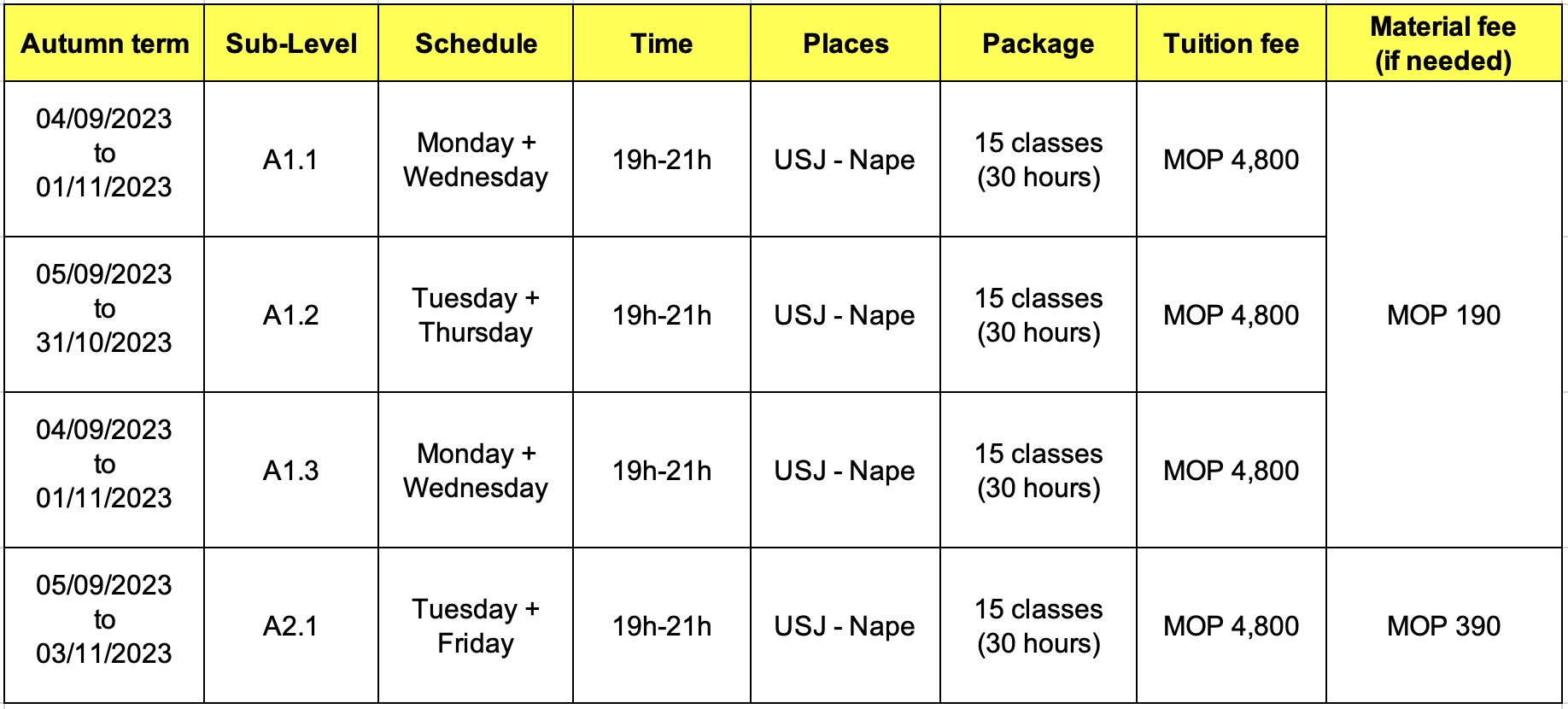 No classes on :
- 15/09
- 02/10/2023 to 06/10/2023 included
- 23/10
- 02/11


Contact us for any further details or enroll now to secure a spot.

CONTACT US CONTACT US
---