Adult Courses
The teaching approach of Alliance Française is based on French immersion, a curriculum designed around interaction with a qualified teacher in "teaching French as foreign language".

Our programs aim to develop and enhance both spoken and written French.
We follow the European frameworks for languages (CEFR), which is globally recognized as a guideline for the different levels of language learning.

A regular term includes 28 hours of learning, over 7 weeks.

Winter term runs
from November 13th to January 10th.


CONTACT US CONTACT US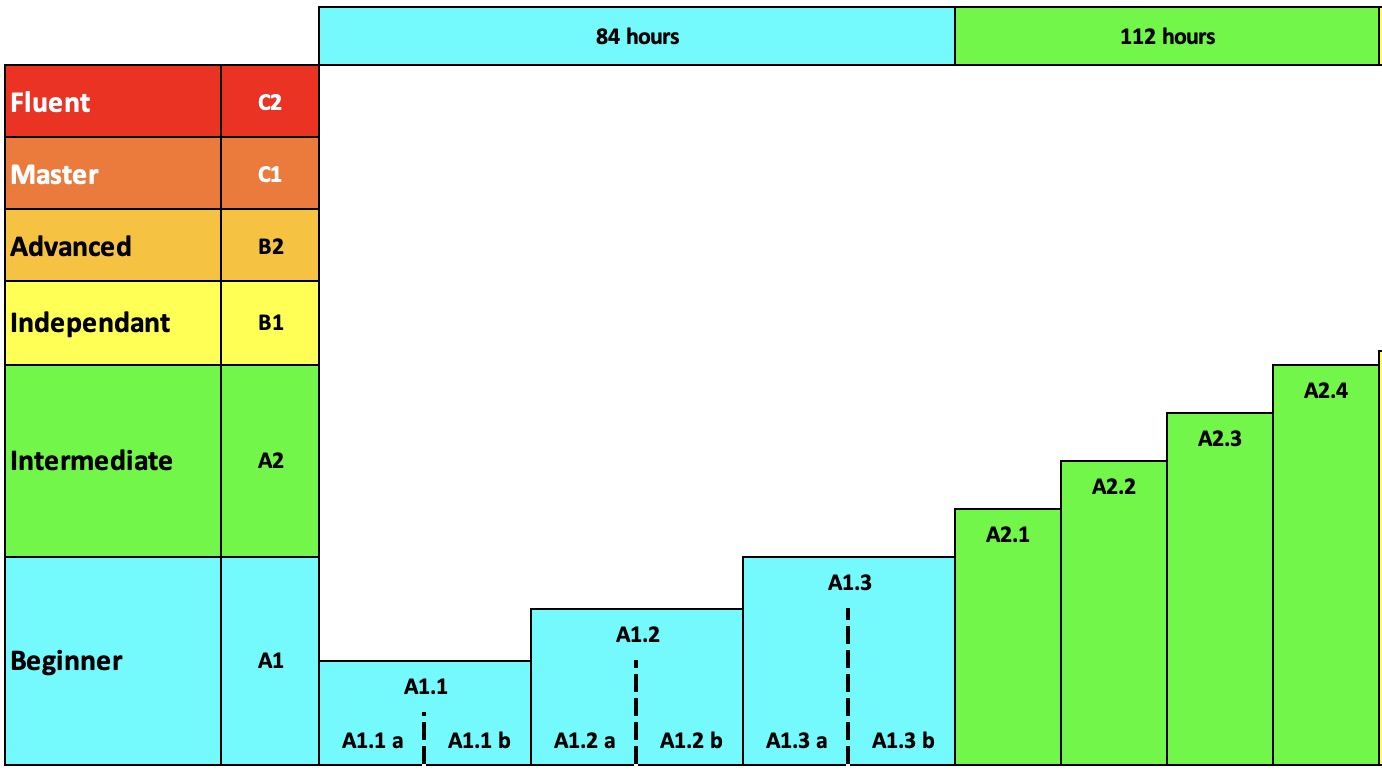 SCHEDULE

No class on :
- 20/12
- 22/12 to 27/12 included
- 01/01/2024

Contact us for any further details or enroll to secure a spot.

CONTACT US CONTACT US
---